Diamond
Shanghai Artificial Intelligence Industry Association (SAIA) is the only social organization that represents the Shanghai artificial intelligence industry. SAIA is under the guidance of Shanghai Economic and Information Commission. At the beginning of 2020, SAIA was jointly initiated and established by 10 companies including Shanghai INESA. In July of 2020, SAIA was formally founded at the closing ceremony of 2020 World Artificial Intelligence Conference (WAIC) under the witness of shanghai municipal government leaders. The members of the association include most of the leading AI companies in shanghai. SAIA fully supporting and promoting the development of Shanghai artificial intelligence industry, and serving the innovation development of every member company.
Platinum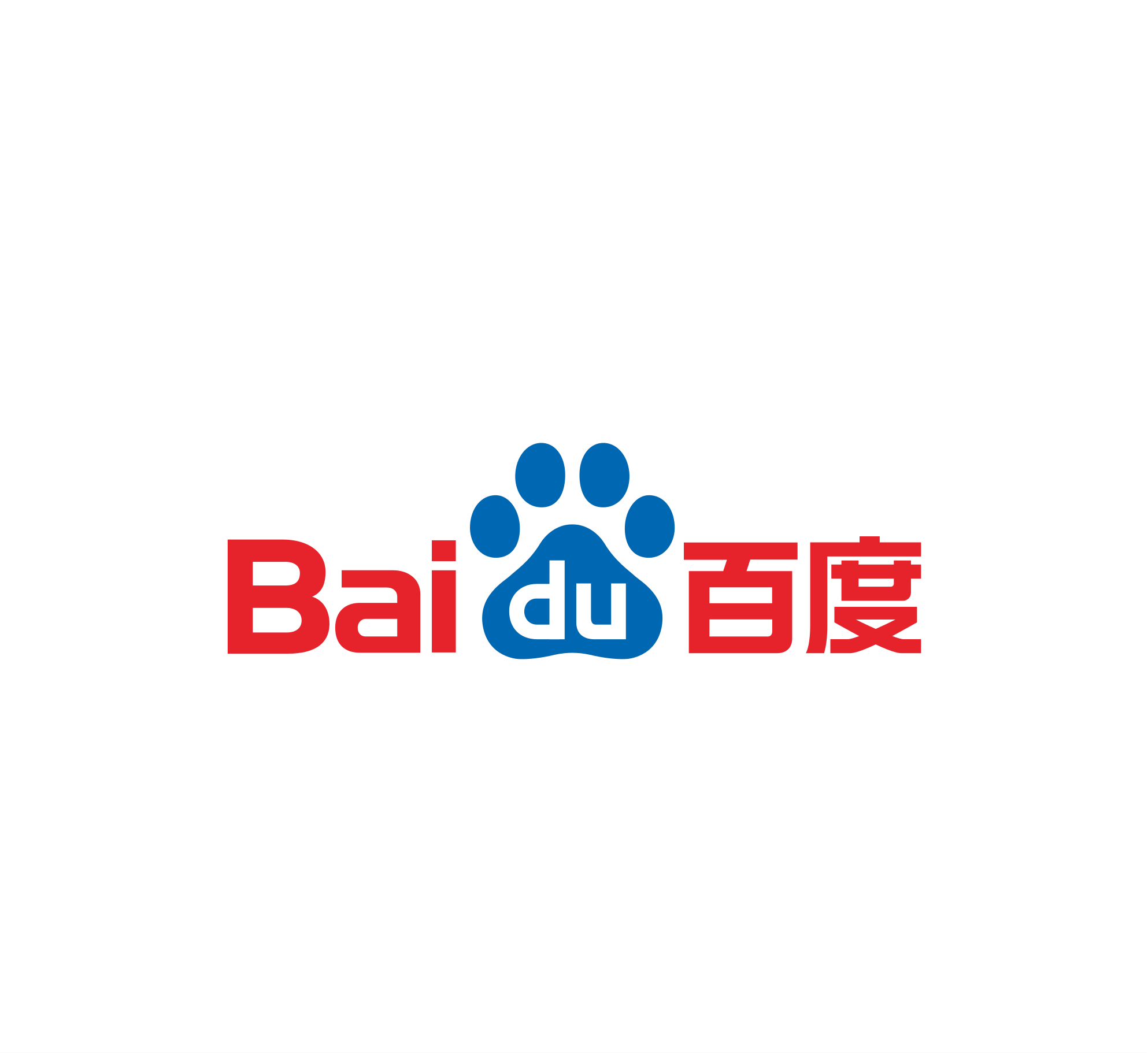 Founded on January 1st, 2000, Baidu, Inc. is the leading Chinese language Internet search provider and the largest Chinese website globally. Robin Li, co-founder of the company, initially developed the Rankdex site-scoring algorithm for search engine page rankings and received a U.S. patent for this technology.
Each day, Baidu responds to billions of search requests from more than 100 countries and regions, and it has grown to become the most important way for netizens to access Chinese information. With its mission to "make the complicated world simpler through technology", Baidu promotes constant technological innovation and is committed to providing products and services that better understand users.
Since 2016, Baidu has positioned artificial intelligence as a strategic driver for the development of its business. Under the strategy of "strengthening the mobile foundation and leading in AI", Baidu has steadily improved its AI ecosystem, with productization and commercialization continuing to accelerate.
After years of commercial exploration, Baidu has formed a comprehensive AI ecosystem and is now at the forefront of the AI industry in terms of fundamental technological capability, speed of productization and commercialization, and "open" strategy. In the future, Baidu will continue to enhance user experience and accelerate the development of AI applications. Baidu's vision is to become a global leading technology company that understands its users and helps them grow.
Didi Chuxing ("DiDi") is the world's leading mobile transportation platform. The company offers a full range of app-based transportation services for 550 million users across Asia, Latin America and Australia, including Taxi, Express, Premier, Luxe, Bus, Designated Driving, Enterprise Solutions, Bike Sharing, E-bike Sharing, Automobile Solutions and food delivery. Tens of millions of drivers who find flexible work opportunities on the DiDi platform provide 10 billion passenger trips a year. DiDi is committed to collaborating with policymakers, the taxi industry, the automobile industry and communities to solve the world's transportation, environmental and employment challenges with localized smart transportation innovations by leveraging its AI capabilities. By continuously improving user experience and creating social value, DiDi strives to build a safe, inclusive and sustainable mobile transportation ecosystem for cities of future.
Huawei is a leading global ICT solutions provider. Through our dedication to customer-centric innovation and strong partnerships, we have established end-to-end capabilities and strengths across the carrier networks, enterprise, consumer, and cloud computing fields. We are committed to creating maximum value for telecom carriers, enterprises and consumers by providing competitive ICT solutions and services. Our products and solutions have been deployed in over 140 countries, serving more than one third of the world's population.
JD.com is a leading technology driven e-commerce company transforming to become the leading supply chain based technology and service provider. The company's cutting-edge retail infrastructure seeks to enable consumers to buy whatever they want, whenever and wherever they want it. The company has opened its technology and infrastructure to partners, brands and other sectors, as part of its Retail as a Service offering to help drive productivity and innovation across a range of industries. JD.com is the largest retailer in China, a member of the NASDAQ100 and a Fortune Global 500 company.
Sea Limited (NYSE: SE) is a leading global consumer internet company founded in Singapore in 2009. Our mission is to better the lives of consumers and small businesses with technology. We operate three core businesses across digital entertainment, e-commerce, as well as digital payments and financial services, known as Garena, Shopee, and SeaMoney, respectively. Sea AI Lab (SAIL) is committed to advancing technology to drive the development of the digital economy across our regions. SAIL is focused on exploring and developing long-term insights and technologies related to Sea's existing businesses and new opportunities beyond. It also aims to attract and collaborate with top talent in artificial intelligence. Dr. Yan Shuicheng leads SAIL as Sea's Group Chief Scientist. Dr. Yan is a leading expert in the field of artificial intelligence, with a particular focus on computer vision, machine learning, and multimedia analysis. He is an ACM Fellow and Fellow of Academy of Engineering Singapore.
Sony is a major electronics, entertainment and finance conglomerate. Sony continues to innovate in all industries: Mobile Communications, Games & Network Services, Imaging Products & Solutions, Home Entertainment & Sound, Semiconductor, Components, Movies, Music and Finance. Artificial Intelligence and Machine Learning are one of the key drivers in Sony's business success and the company has been at the forefront of developing Machine Learning technologies for finance, manufacturing, music and entertainment among many others.
Gold
Founded in 2012, ByteDance is a technology company operating a range of content platforms that inform, educate, entertain, and inspire people across language, culture. Dedicated to building global platforms of creation and interaction, ByteDance now has over 60,000 global employees and a portfolio of applications available in over 150 markets and 75 languages, including Toutiao, Douyin, Xigua Video, TikTok, Helo, Lark, and more. Our mission: To Inspire Creativity and Enrich Life.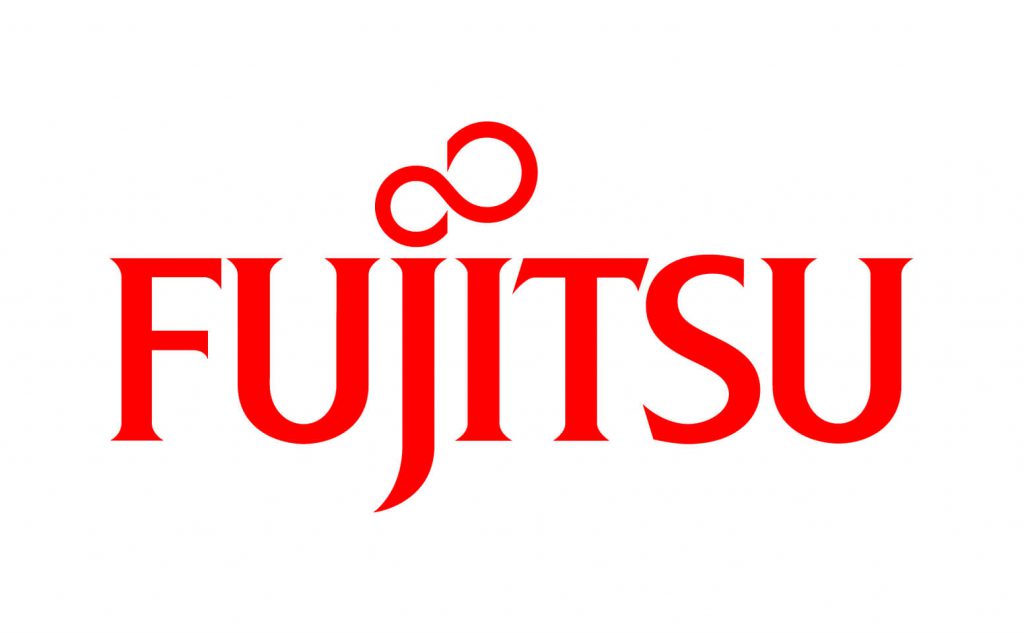 Fujitsu is the leading Japanese information and communication technology (ICT) company offering a full range of technology products, solutions and services. Approximately 126,000 Fujitsu people support customers in more than 100 countries. We use our experience and the power of ICT to shape the future of society with our customers. Fujitsu Limited (TSE:6702) reported consolidated revenues of 3.6 trillion yen (US$34 billion) for the fiscal year ended March 31, 2021.
IBM is the global leader in business transformation through an open hybrid cloud platform and AI, serving clients in more than 170 countries around the world. Today 47 of the Fortune 50 Companies rely on the IBM Cloud to run their business, and IBM Watson enterprise AI is hard at work in more than 20,000 engagements. IBM is also one of the world's most vital corporate research organizations, with 27 consecutive years of patent leadership. Above all, guided by principles for trust and transparency and support for a more inclusive society, IBM is committed to being a responsible technology innovator and a force for good in the world.
Researchers at Microsoft work every day to accelerate scientific discovery and deliver technology innovation that empowers every person and organization on the planet to achieve more. They operate across a wide range of scientific and technical disciplines to advance the state of the art, make a substantial impact on the company's products and services, and benefit society at large. And they do this within an open, diverse and interdisciplinary research culture, powered by the freedom to think big, take risks and try new things.